You are what you eat. We all know that a healthy, gut-friendly diet is the secret to good health and a strong immune system. Fermented foods play a crucial role in this, but how do we get enough of them in a busy lifestyle? There's no end of ideas at Hakkō Shokudō Kamoshika.
Run by owner Megumi Seki, Hakkō Shokudō Kamoshika (or 'Kamoshika' for short) is a café and grocery store within short walking distance of each other near JR Saga-Arashiyama Station. The shared lineage of the two is clear from the rows of glass jars of fermented and preserved foods lining the shelves in each establishment. Purple sauerkraut, whole Chinese cabbages, kombucha with an eerie resemblance to a jelly fish, and preserved raw eggs are just some of the pickles marinating away in these mini universes of microbes. Then there's fermented lemon and fig juice and persimmon vinegar. As far as Seki is concerned, there are no rules when it comes to what to pickle or ferment. She'll experiment with any idea that grabs her, using it at the café or as the basis of a new product for the shop.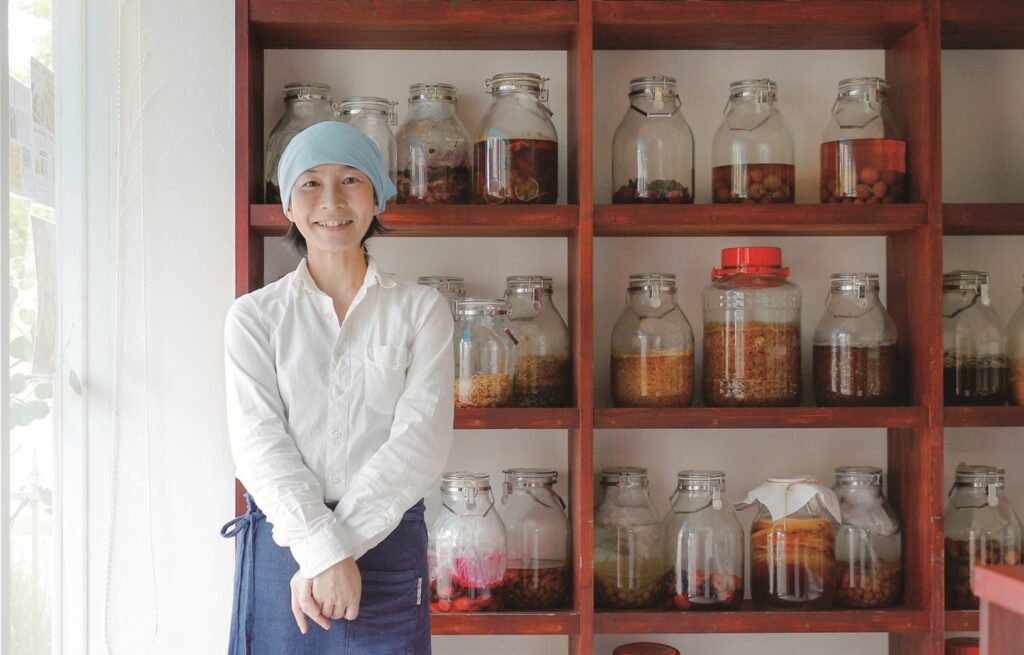 Born in Kyoto, Seki has master's degree in medical administration and previously worked in medical consulting. She has been to Sweden and Greece to research health and welfare practices. She opened Hakkō Shokudō Kamoshika (café & restaurant) in 2014 and store Hakkō Marche, which makes and sells fermented food products, in 2015.
Vitality comes from living organisms
Seki hasn't always been in the business of fermentation. She previously worked as a consultant for hospitals and healthcare-related enterprises. After years of experience in the field, one day she was hit with the realization that when it comes to health, prevention is better than cure. That set her on a path to seek a different lifestyle and eventually open Kamoshika. Along the way she experienced the Great East Japan Earthquake of 2011, had an obstetrician who used unconventional methods to prepare women for natural childbirth, and gave birth naturally to her two children. In the end, the path led back to the traditional fermented foods Seki had loved as a child, foods that are created by life itself in the form of microbes.
Seki has two personal mottos—"living organisms are the key to vitality" and "bringing fermented foods back into the kitchen". Kamoshika café offers a steppingstone into this world through meals that showcase seasonal and fermented foods, and sweets made with homemade yeast, while the grocery store sells fermented foods, condiments, and home fermentation kits. In addition to its own line of homemade products, the store stocks products from producers across the country Seki visits herself, such as fish sauce made with ayu (sweet fish) from Kyūshū and fully fermented tea from Tokushima.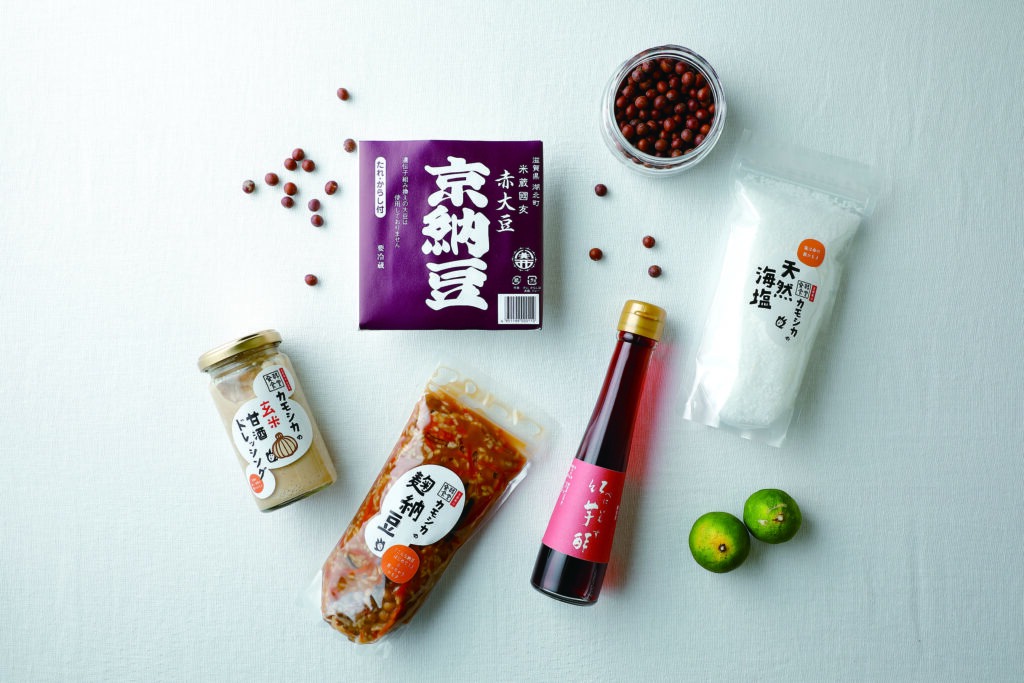 Get pickling
Once you've got a taste for fermented foods, you might want to try making your own. Seki suggests starting with nukazuke (rice bran pickles), one of the most common types of fermented pickles in Japan. First, you'll need a nukadoko (pickling bed), which is a mix of rice bran, salt, water and flavoring agents such as red pepper, and looks something like wet sand. Then bury the food you want to pickle in the bed and let the nukadoko do its thing. The food absorbs nutrients from the rice bran (it's rich in minerals and B vitamins), while lactic acid bacteria and yeast that breed in the bed boost the flavor and umami of the food.
"You can pickle whatever you like—your favorite food or bits of left-over produce. At our house, as well as
the standard daikon radishes and cucumbers, we like erinigi (king oyster) mushrooms and hard-boiled eggs.
Cheese and fruit like nashi pears or avocados also work well. If you leave anything in there too long and it comes out salty and tart, you can sprinkle it with olive oil and black pepper and pretend it's mature cheese. It will make a good nibble with alcohol," says Seki. The nukadoko should be kept at room temperature and mixed by hand once a day to maintain the correct bacterial environment. Its flavor develops the more you use it and with different types of foodstuffs. Think of it like a plant that requires nurturing to grow.
If you're not ready to commit to nukazuke, the seasoning shio kōji is easy to make. It's just kōji with added salt and water, left to ferment for ten days or so. Shio kōji was actually all but forgotten for a couple of centuries until a resurgence in popularity a few years ago. It's rich in nutrients and can be used instead of salt in all sorts of cooking or as a meat tenderizer as it contains enzymes that break down protein in the meat. Seki's personal favorite way of using shio kōji is very simple—as a marinade for cherry tomatoes and shiso leaves. Just soak the tomatoes and chopped shiso leaves in 10% of their weight of shio kōji and refrigerate for a few hours. The acidity of the tomatoes and the saltiness of the shio kōji go together beautifully.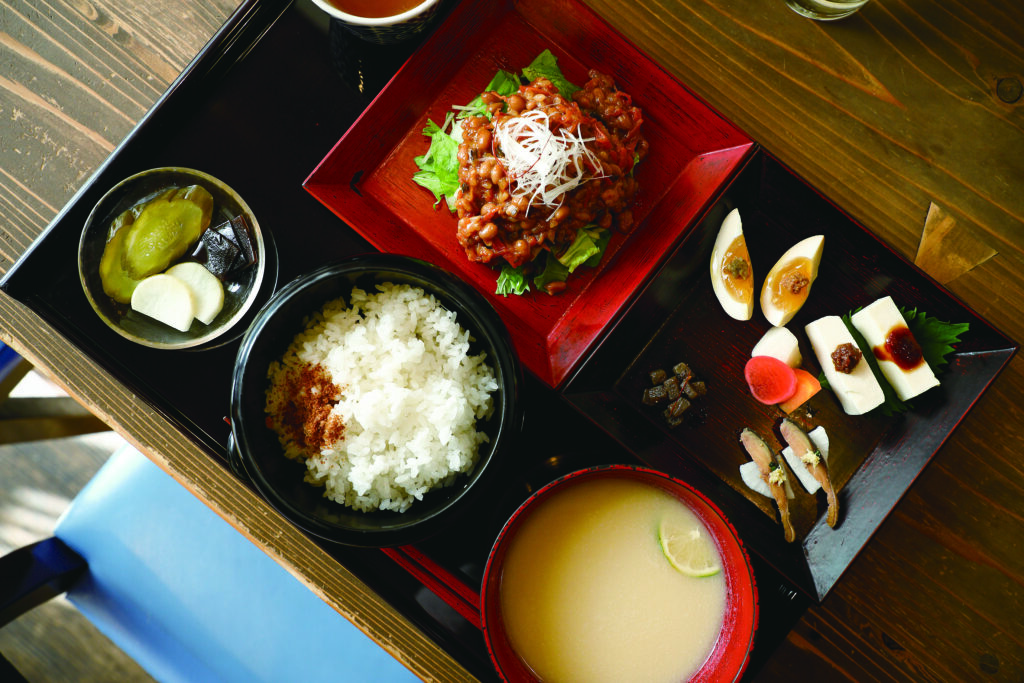 Get back your gut health
What do kids today think of fermented foods? According to Seki, "Children's palates are more sensitive, so they appreciate the enhanced flavor that fermentation gives foods even more than adults do. I give my kids a traditional fermented drink called amazake (sweet non-alcoholic sake) when they're weary from the summer heat or feeling run-down. It's like a nutritious natural energy drink. Because it's sweet, they also love it on ice cream and yoghurt, or in a smoothie topped with a sprig of mint."
Seki thanks fermented foods for reducing skin issues that had been plaguing her since her 20s. "That drove home just how closely our skin and gut health are connected. They say that the gut is also where mood-stabilizing hormones are produced, so I think interest in fermented foods is only going to grow hereon in."
A fermentation boom in the middle of the coronavirus crisis—it's like an attack on the invisible enemy that is the virus by armies of microbes. There's still a lot we don't know, but that's as good a reason as any to try. In this new age of uncertainty, Seki's approach might just help us through.
Recipes
Roast Beef – Tenderized with shio kōji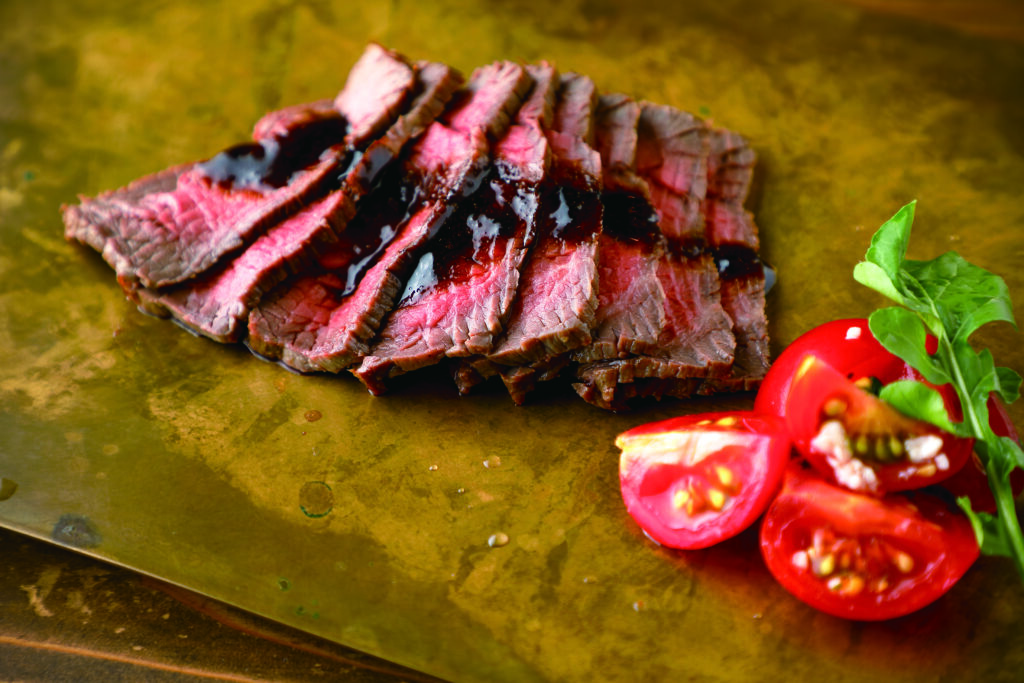 Ingredients:
300g block of beef round (silverside)
30g shio kōji (10% of the weight of the beef)
a little garlic (grated) and black pepper
1 tablespoon olive oil
100ml saké
1 tablespoon soy sauce
2 tablespoons mirin
Method:
Rub the shio kōji, garlic and pepper into the meat and let it marinate in the fridge for a day. Remove it from the fridge a few hours before cooking and allow it to return to room temperature.
Wipe the shio kōji off the beef and pat the beef with paper towel to remove excess moisture. Heat the olive oil in a pan and lightly brown the beef.
Add the sake, place a lid on the pan and let cook for 8 minutes.
Remove the beef from the pan, wrap in foil and let stand for 20 minutes (the residual heat cooks the beef).
To make sauce, add the soy sauce and mirin to the juices remaining in the pan and cook until the liquid reduces slightly.
Yakisoba – A salty twist on a Japanese favorite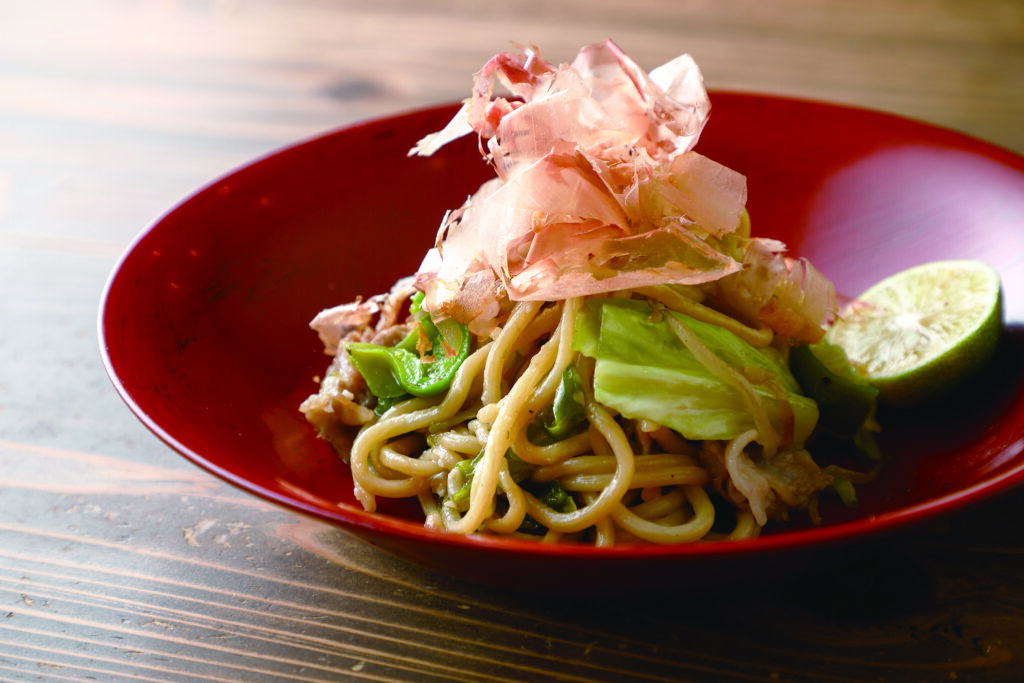 Ingredients:
Two packets of yakisoba noodles
Your choice of meat, seafood and/or veggies
1 tablespoon sesame oil
A little garlic and ginger, chopped
1 tablespoon each saké and mirin
1 to 2 tablespoons shio kōji
1 tablespoon fish sauce (optional)
A lemon, lime or similar citrus
Method:
Heat the oil in a pan, add the garlic and ginger and sauté. Then add the meat, seafood and/or veggies and sauté.
Mix in the noodles. When they've warmed up, add the saké and mirin. Cover the pan and let cook it.
Remove the lid and mix in the shio kōji and fish sauce. Squeeze citrus juice over the noodles.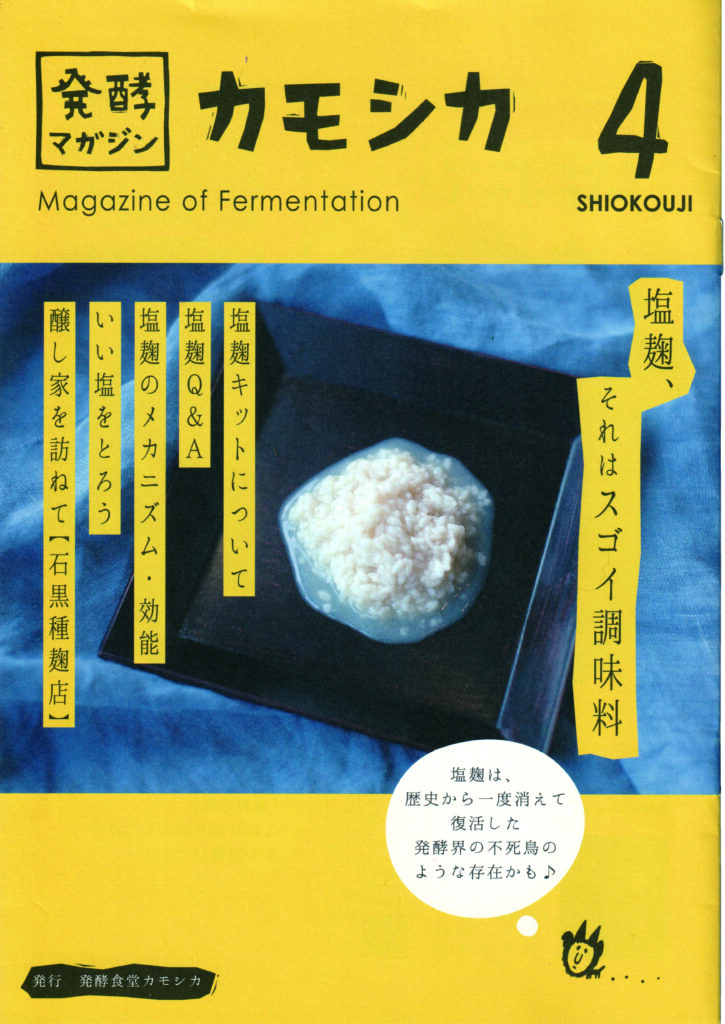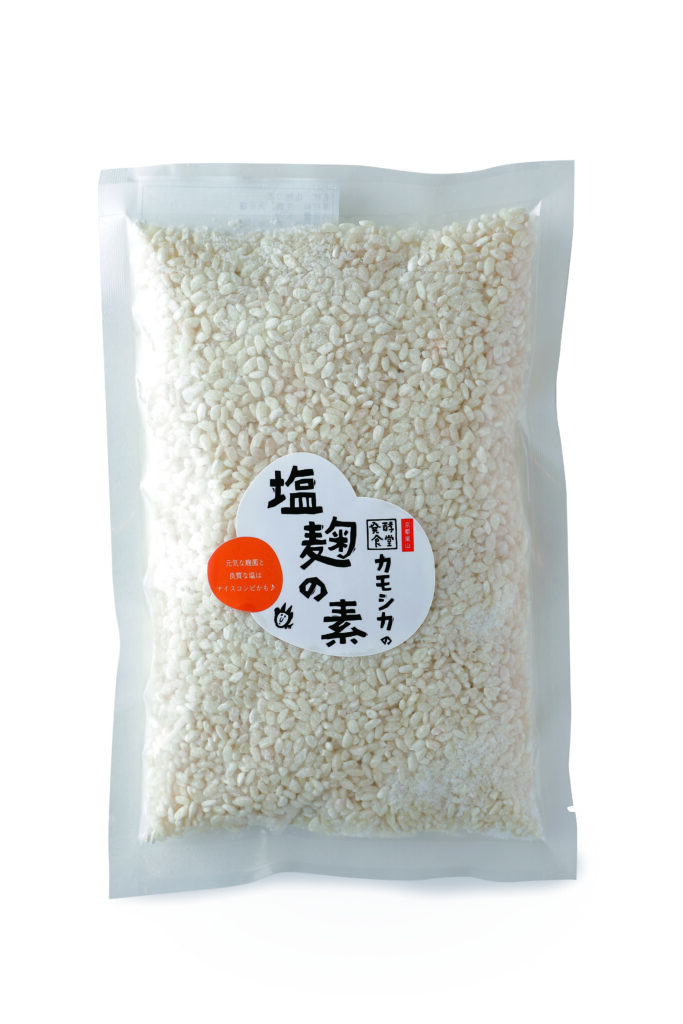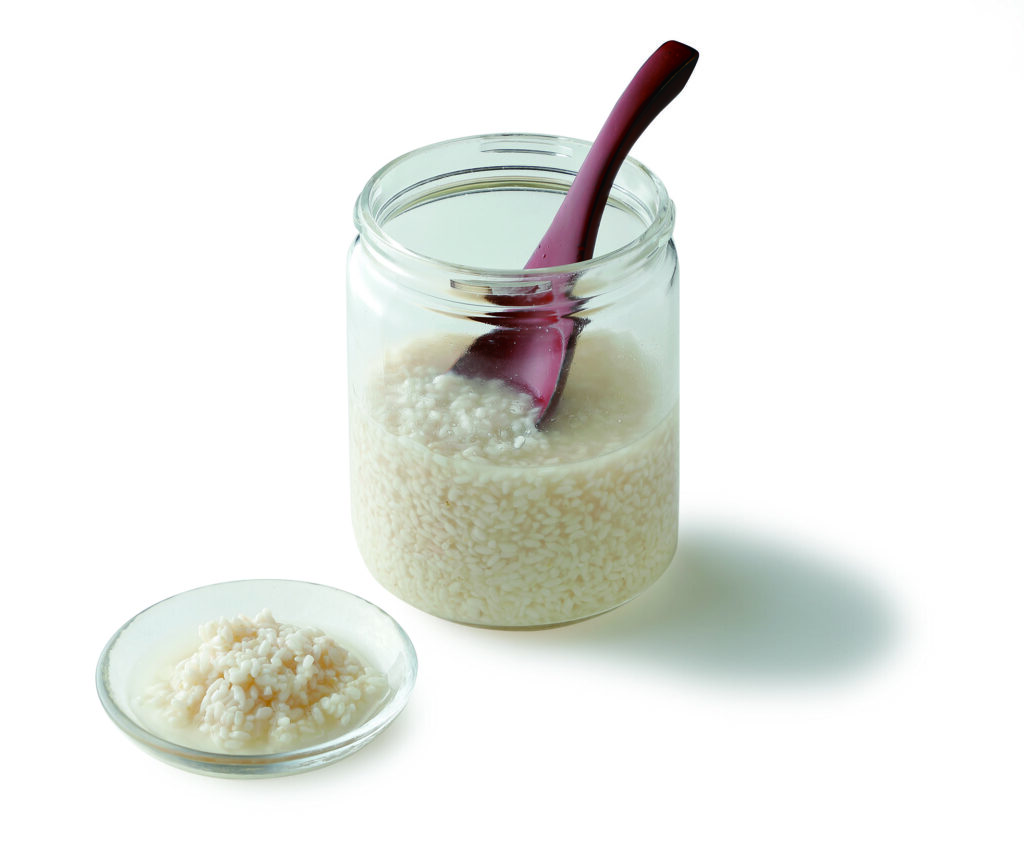 Home shio kōji kit. Just add water. Contains the necessary materials, jar and a magazine. 1,970 yen.
Hakkō Shokudō Kamoshika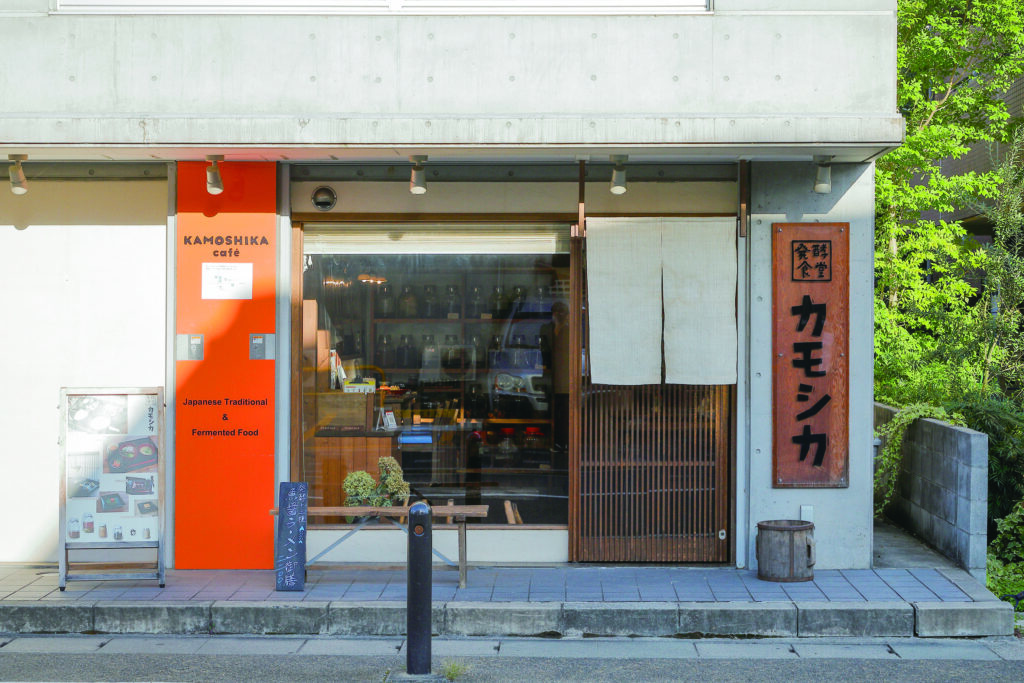 Café & Restaurant
Address: 京都市右京区嵯峨天竜寺若宮町17-1
Open: 11:30 am – 3 pm, deli food and pickles sold 11:30 am − 5 pm
Closed on Sunday and Monday
Store
Address: 京都市右京区嵯峨天龍寺若宮町21-2
Open: 11:30 am – 5 pm
Closed on Sunday and Monday